5 Best Meme Coins For Quick Profits July 2021 Week 4
Meme coins have garnered a lot of attention since the beginning of the year. Although at first they were written off as a joke, these assets are now being taken seriously with a growing market. With a growing daily trading volume of $3.61 billion, the sector is attracting massive capital. In this best meme coins guide, we analyze some of the top meme tokens with the potential for quick profits in July 2021.
1. Dogecoin (DOGE)
Dogecoin is the forerunner of meme coins and has earned a spot in the top 10 coins, according to CoinMarketCap.
It was created in 2013 by software engineers Billy Markus and Jackson Palmer to make fun of other cryptocurrencies challenging the dominance of Bitcoin.
DOGE, the native token of Dogecoin, has a market cap of $26.14 billion. The blockchain uses a proof-of-work mechanism algorithm alongside scrypt technology.
At press time, the DOGE token was trading at $0.2003. The token started the year with a low price of $0.005685 but went on to reach an all-time of $0.7376 in May.
However, the price dropped to $0.3329 by the end of May and even found lower bottoms in June. Last week, DOGE was trading at a price of only $0.1708, but the coin has risen and is on a recovery path right now. DOGE has more growth potential, which is why it is one of the best meme coins to buy right now.
The token has been consistently supported by Tesla CEO Elon Musk, especially through memes and tweets on his social media. Musk has also supported Dogecoin by accepting DOGE as a payment method in his rocket company Space X.
2. Shiba Inu (SHIB)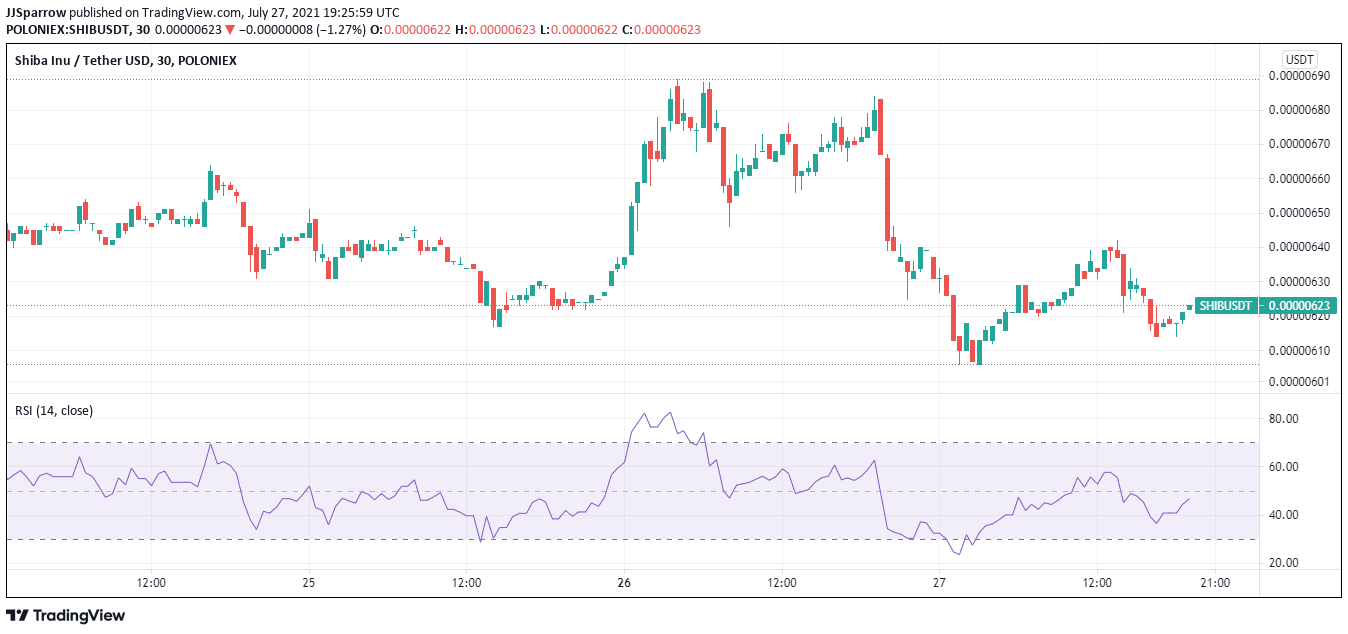 Since Shiba Inu came into existence it has been dubbed as a Dogecoin killer. The SHIB token of the Shiba Inu ecosystem is one of the best meme coins right now.
Just like Dogecoin, Shiba Inu is a dog-themed cryptocurrency and was originally named after a Japanese dog breed.
The coin, which has a market capitalization of $2.46 billion, saw a massive increase after the success of Dogecoin. SHIB started the year with only $0.0000004877 before hitting its all-time high of $0.0000388 this year. At the moment of writing the token is trading at $0.000006.
Shiba Inu started with a limited supply of 1 quadrillion tokens. 50% of the tokens were locked as liquidity to Uniswap, while the other 50% were given to Ethereum co-founder Vitalik Buterin.
Apart from SHIB, the Shiba Inu ecosystem also has other coins called LEASH and BONE. While the LEASH is the token that is aimed at offering lucrative rewards for tokenholders, the BONE token is the Governance token that will allow holders to vote on upcoming proposals.
3. Monacoin (MONA)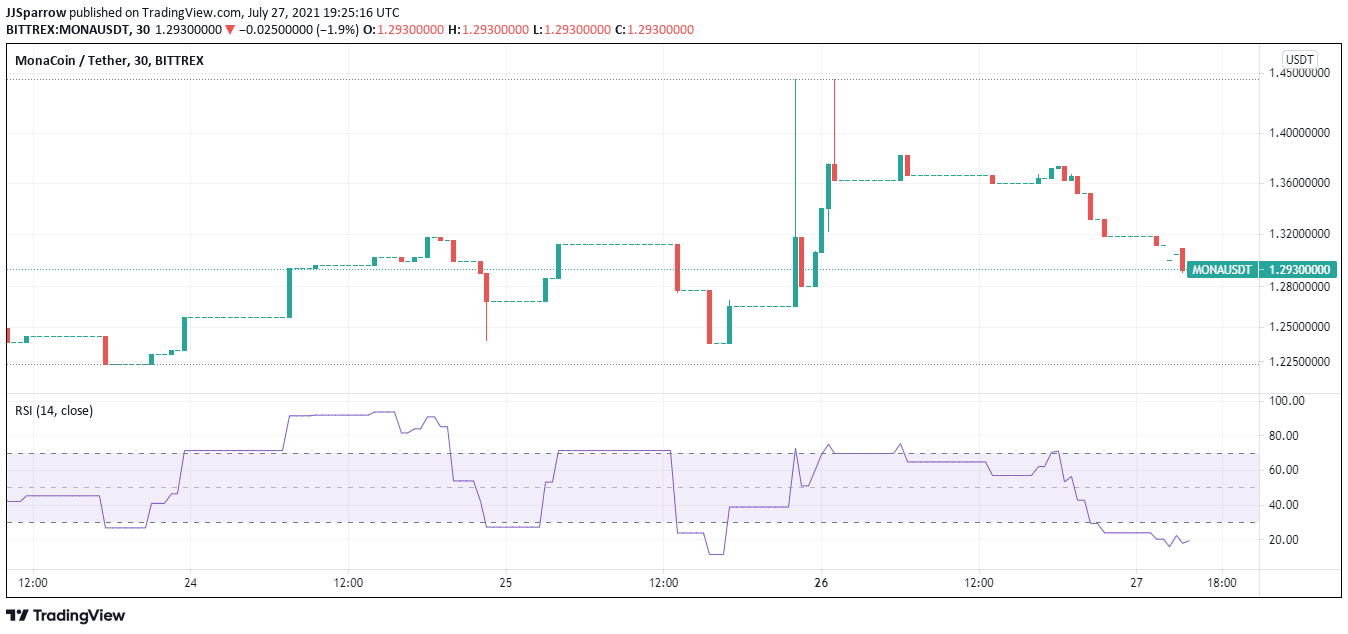 Next on our list of best meme coins for quick profits is the open-source peer-to-peer payment network, MonaCoin (MONA).
MONA is the token of the MonaCoin blockchain. It was created in 2013 by an anonymous developer, Mr. Watanabe, based on an internet meme cat-like figure.
MonaCoin is referred to as a fork of Litecoin. It uses the proof-of-work consensus mechanism algorithm just like Bitcoin. MONA claims to be the first Japanese digital asset that is also used in several physical and online stores in Japan.
The MONA token has underperformed from an all-time high of $20.23 years ago to its current price of $1.30. However, it still has growth potential, which is why it is one of our best meme coins.
The asset, which has a market cap of $85.29 million, went as far as hitting $4.02 price in April this year, but it dipped soon after. Looking at where MONA has been, the coin is undoubtedly poised for growth.
4. Hoge Finance (HOGE)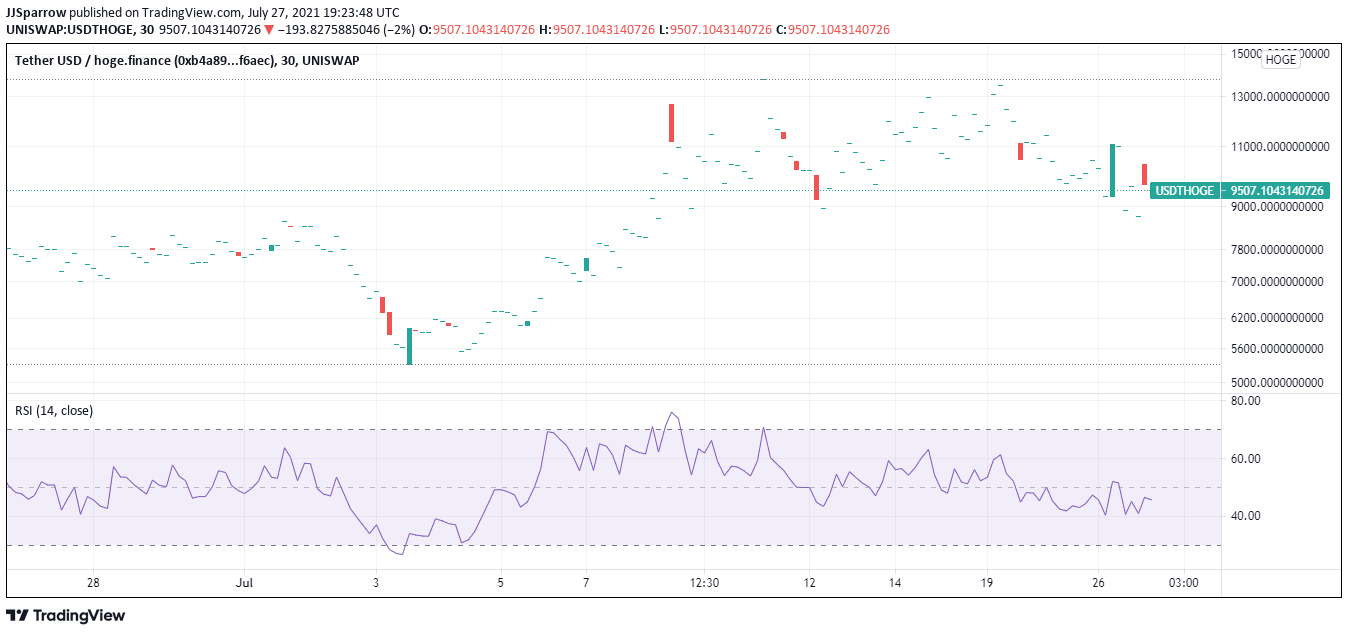 HOGE is the token for Hoge Finance. The meme coin is an auto-staking ERC-20 token with a capped and deflationary supply.
The crypto, which was fair-launched on February 7, 2021, has an in-built infrastructure to increase scarcity over time.
With every HOGE transaction, a 2% tax is levied. While 1% of the tax is sent to the burn wallet and permanently removed from the supply, the other 1% is redistributed to all wallets holding HOGE outside of exchanges.
This act of permanently removing the token from circulation through burning not only incentivizes the token usage but also drives up its price.
Starting the year at $0.000001582, HOGE immediately rose to a yearly high of $0.0009634 on March 15 before dropping due to the downturn. HOGE has done a relatively good job of consolidating since its value dropped, making it one of our best meme coins.
With a market cap of $40.61 million, HOGE is currently trading at $0.000100 and is up by 1.35% in the last 24 hours.
5. Akita Inu (AKITA)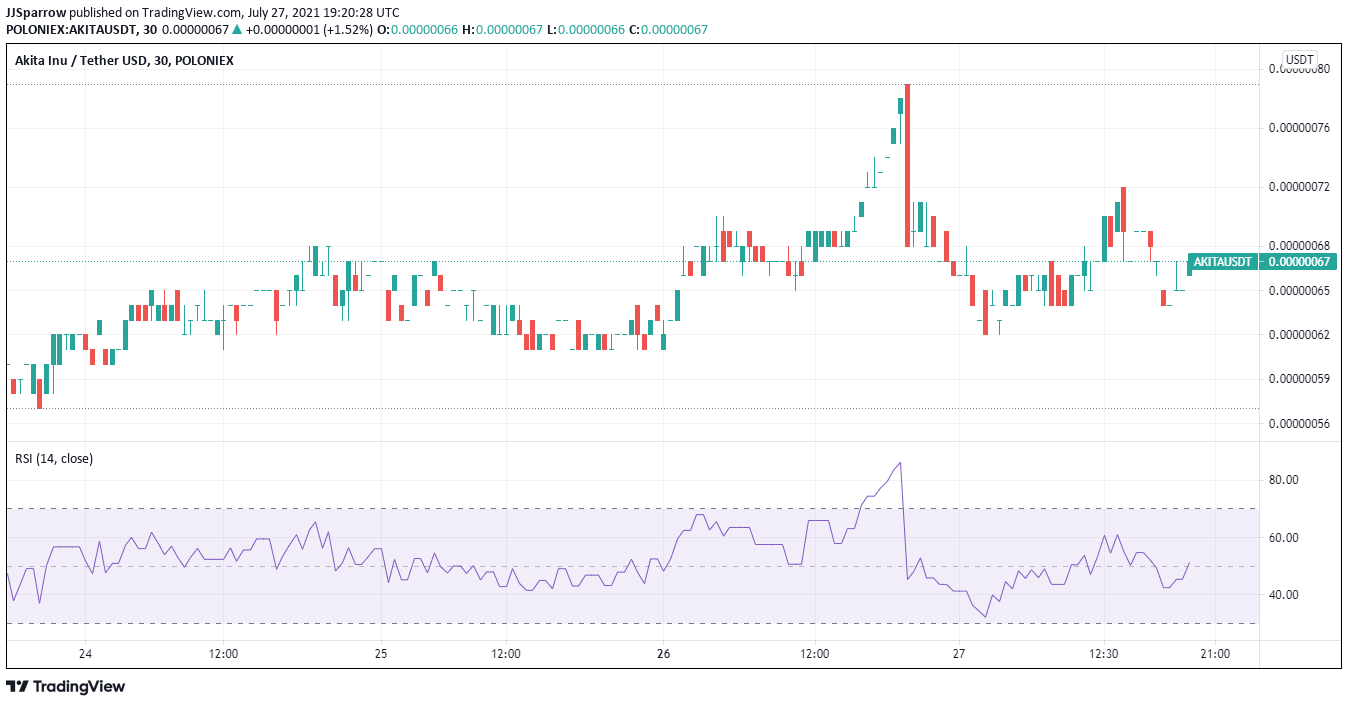 Rounding up our list of best meme coins is Akita Inu. The meme coin calls itself a 100% decentralized community experiment and claims that 50% of its 100 quadrillion token has been sent to Ethereum co-founder Vitalik Buterin and the remaining locked on the UniSwap exchange and the keys burned.
The Akita protocol is similar to popular Dogecoin killer Shiba Inu and claims that it was inspired by Tesla boss Elon Musk.
AKITA has endured a volatile year and seen most of its gains shaved off in the crypto market crash of May. Prior to the selloffs, AKITA traded at $0.00000001637 before rallying to $0.000007868 on April 20. However, it ended the month on a low and picked up steam again in May rising to an ATH of $0.0000287 increasing more than 4,000% in a few weeks.
This parabolic rise was unsustainable and AKITA dipped and traded at $0.000002146 by the end of May. It has traded at the resistance level of $0.00000145.
At press time, AKITA is down 0.87% and trades at $0.00000067.
Capital at risk