Auction House Sales: A New Venue for Cryptocurrency and NFTs
This year, several auction houses dealing in fine art, jewelry, and collectibles began to work with cryptocurrency. Sotheby's and Christie's are now dealing in non-fungible tokens (NFTs) or cryptocollectibles and accepting Bitcoin and Ethereum as payment.
Sotheby's Auction House
Sotheby's has quickly become the most crypto-friendly auction house. This June, it announced plans to accept Bitcoin and Ethereum in an auction for a 100-carat diamond that is expected to fetch between $10 million and $15 million. It says that this is the first time such a high-value physical item has been for sale for cryptocurrency.
The auction house also accepted cryptocurrency when it sold Banksy's "Love is in the Air" for $12.9 million this year. Though Bitcoin and Ethereum were accepted, it is not clear whether the buyer ultimately paid for the item in fiat or cryptocurrency.
Prior to this, Sotheby's ran two sales for NFTs (that is, digital pieces of artwork encoded as a blockchain token). In April, it ran a $17 million sale for a series of NFTs by the digital artist Pak. Then, in June, it ran an NFT sale called "Natively Digital," which included a pixel art portrait from the popular NFT series CryptoPunks.
Additionally, the auction house is running a sale for an NFT version of the source code for the World Wide Web, originally created by Tim Berners-Lee in 1989.
Sotheby's stance suggests that its ability to handle cryptocurrency and NFTs will grow larger in the future. It notes that "the NFT ecosystem will evolve alongside [blockchain], growing not just in size but in complexity and opportunity as well."
Christie's Auction House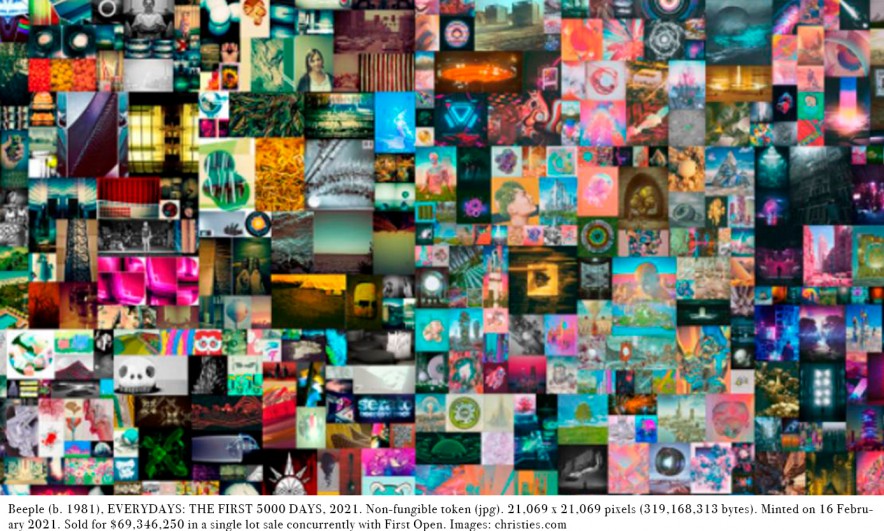 Christie's is also working heavily with cryptocurrency. In February, it ran a sale for "Everydays: The First 5000 Days," a collage artwork by digital artist Mike Winkelmann, aka "Beeple." The sale brought in $69 million, making "Everydays" the most expensive NFT art to date and the third most expensive item from a living artist.
The auction has also carried out a few other NFT sales. It sold a bundle of CryptoPunks NFTs in May for $17 million. In the same month, it also sold NFTs based on Andy Warhol works and a selection of items curated by new media artist Lady PheOnix.
Christies says it "seeks to responsibly steward the art community with a view towards the development of a sustainable NFT-based artwork environment."
Though Christie's has not worked with cryptocurrency as extensively as Sotheby's has, it will likely do so in the future. Recent interviews with representatives suggest that Christie's has spoken with approximately 1,000 different people about NFTs.
Other Auction Houses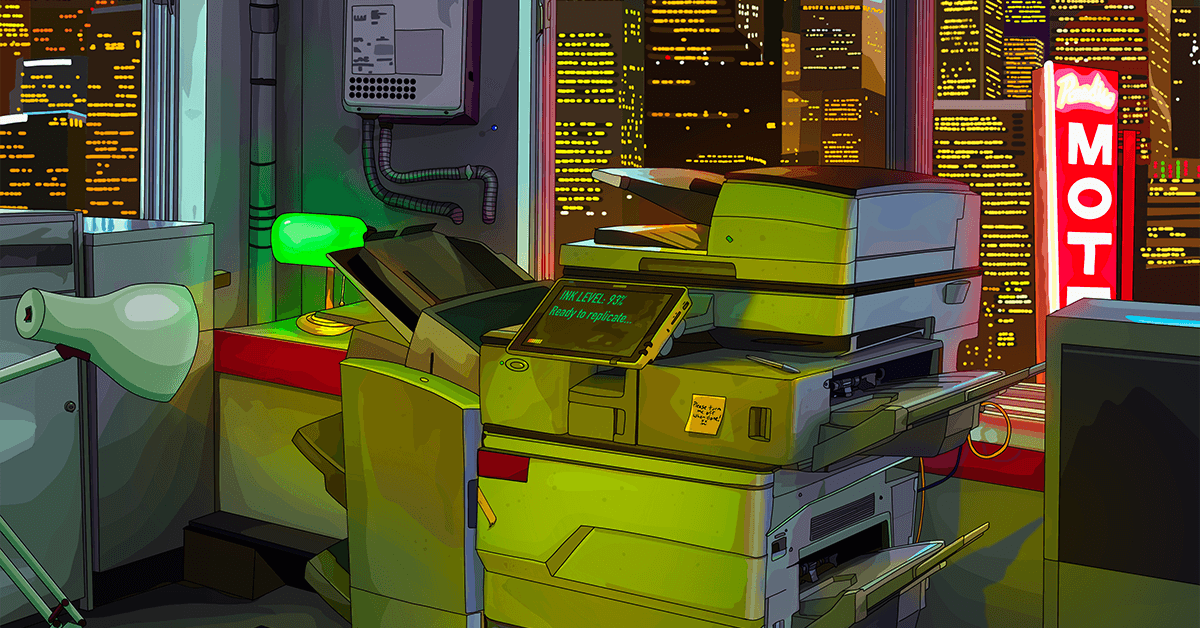 Lesser auction houses are also taking an interest in cryptocurrency. This June, Phillips announced that Banksy's "Laugh Now Panel A" would be auctioned with cryptocurrency as a payment option. It also sold an NFT by "Mad Dog Jones" in April.
Elsewhere, the Belgo-French auction house Millon ran a sale for 13 NFTs in May, and the Italian auction house Cambi displayed NFTs in June.
Finally, the sports memorabilia auction house Goldin Auctions has decided to enable Bitcoin and Ethereum transactions for its items through the crypto exchange Gemini.
What Is the Appeal of Cryptocurrency?
Cryptocurrency and blockchain are appealing in the art world for several reasons. Because blockchain provides a record of transactions, it can be used to prove the authenticity of a piece of art. This explains the recent rise of NFT-based digital art.
Additionally, NFTs can be traded quickly and freely without an auction house acting as a middleman. That could compel auction houses to work with NFTs in order to compete with the new market. In fact, one Christie's representative has even compared NFTs to Napster, the file-sharing tool that forced the music industry online in the 2000s.
Cryptocurrencies also fill another niche. Though Bitcoin and Ethereum are not currently convenient for small transactions due to high transaction fees, they are ideal for large transactions. If wealthy investors spend their cryptocurrency, they may prefer to spend it directly on expensive items instead of "cashing out" their crypto for fiat money.
It remains to be seen just how far this trend will go. Nevertheless, the factors described above suggest that auction houses will continue to work with crypto.