Category of Cryptocurrency Market: Social Network Coins
This guide looks at the different category of cryptocurrency market, focusing on the 7th category which represents social network coins. This is the seventh part of the series that breaks down the crypto market into 12 major categories.
This article looks at the seventh category in the Top 100 of the cryptocurrency market, which features cryptocurrencies that are backed by a social network or platform.
Seventh Market Category: Social Network Coins
Social networking and media is an integral part of our lives, with the younger generation spending an average of 9 hours daily on social networking sites such as Facebook, Instagram, Twitter and Snapchat. However, a major downside of traditional social media is that all our personal data is stored and managed by a centralized database controlled by a corporation. This enables them to collect and harvest insights regarding our behaviours, preference, connections, habits and sensitive information. With all that valuable trove of data, our security and privacy run a real risk of being compromised. Make no mistakes, there have been multiple incidences where large social media corporations were breached or even engaged in unethical arrangements to exploit consumer data.
(See more: Evolution of Cryptocurrency: The Problem With Money Today)
Solution: Decentralized Social Network
The goal of a decentralized social network is to create a trustless and equitable balance of power across all stakeholders in the system, where all users possess control over their data. In a decentralized system, users own and manage their personal data or any data associated with their identity. With greater levels of security and privacy, decentralized social networks look to disrupt our traditional systems in an explosive way.
Here 4 social network coins in the Top 100 cryptocurrency list that are doing just that.
Reddcoin (RDD)
A social tipping cryptocurrency, Reddcoin allows users to send and receive RDD instantaneously with no fees. Reddcoin's peer-to-peer (P2P) payment system allows integration with a wide range of social media networks such as Facebook, Reddit, Twitter etc. Instead of just giving 'likes' in Facebook or Twitter, users can now tip content creators across all social media platforms using RDD coins.
Reddcoin is an open-source cryptocurrency that is a fork from Litecoin (LTC). Reddcoin debuted on January 2014 and initially used a Proof-of-Work consensus mechanism but rather transited to a new consensus mechanism called Proof-of-Stake-Velocity. POSV was nativelydeveloped by Reddcoin, focusing on coin staking and active network participation (velocity). Currently, Reddcoin's tipping system is already functional on Reddit and Twitter.
(See more: Category of Cryptocurrency Market: Pure Cryptocurrency)
Steem (STEEM)
Steem is a decentralized publishing platform that allows content creators to monetize their content. Whenever content on the Steem platform is upvoted, the content creator and those who curate the content will stand to be remunerated with Steem's native currency (STEEM). Steem is also built on its own native blockchain. The project is a brainchild of Dan Larimer, who is also the CEO of Bithshares and EOS. There are 3 main currencies on the Steem platform:
STEEM: The main currency of Steem with an expanding supply of 100% yearly.
Steem Dollars (SBD): SBD is the stable currency that is pegged to the US Dollars, with each SBD representing USD $1. SBD was created to isolate the volatility of STEEM coins that were wholly dependent on market forces. 50% of the remuneration that content creators receive is paid through SBD coins, with the other 50% bring Steem Power.
Steem Power: This is a reputation-based, non-tradeable token that symbolizes a user's influence and power in the network. The greater number of upvotes a user has, the more their votes will count and the higher their payout for curation will be. Users can convert their Steem Power tokens for STEEM, which will thereafter reduce their influence.
At the front end, Steem uses a Proof-of-Brain (POB) algorithm that requires users to create content in order for coins to be mined. The underlying Steem blockchain runs on the Delegated-Proof-of-Stake (DPOS) consensus mechanism, which is a highly scalable blockchain with a high throughput. Steem is an example of a cryptocurrency project that is fully functional and is gaining significant traction amongst the masses. It has an excess of over a million users and is globally ranked as #1,335 on Alexa's website ranking.
(See also: Guide to Market Capitalization: Everything You Need to Know About Market Cap)
Mithril (MITH)
Mithril is a decentralized social media platform that, just like Steem, rewards content creators for their contribution. What Steem calls 'Proof-of-Brain' is called 'social-mining' in Mithril's network. A unique feature of Mithril is its merchant network, which features numerous services for token holders to spend their MITH on. The range of services include premium content channels, live-streaming, online applications and retail merchandise.
Similar to Reddcoin, Mithril allows for the integration with existing social media platforms. Mithril was launched at the 2nd half of 2017, making it much younger than Reddcoin.
Mithril is built on the Ethereum blockchain and its native currency is called MITH, used as the main currency for Mithril's ecosystem. In terms of traction, Mithril has launched a smartphone application called LIT (beta version), a social media app that looks like a mix of Instagram and WhatsApp. It has amassed a sizable amount of installations, amounting to approximately 20,000+.
(Read more: Coins, Tokens & Altcoins: What's the Difference?)
Kin (KIN)
Kin is a token launched by a popular messenger service called Kik. Unlike most projects with no working product, Kik has a strong userbase of over 15 million active users and ranks #7 on the most popular social media platforms alongside Facebook and WhatsApp. It is no surprise that Kin raised close to $100 million for their ICO.
Kin aims to be a decentralized digital services ecosystem powered with their native currency of the same name called KIN. KIN will be used to facilitate value transfers within the Kin ecosystem, allowing direct interaction with content creators and users. A prominent feature of Kin is their Rewards Engine (KRE), a native incentive mechanism that rewards content creators based on usage of digital services that utilise Kin. Kin is currently built on the Ethereum platform, but would migrate to their own native blockchain which will be a fork off Stellar blockchain.
The primary reason for this is due to scalability concerns of existing blockchain. Kin is widely touted as one of the few decentralized applications that can drive mainstream consumer adoption of cryptocurrencies, due to their large userbase and the natural integration of decentralization to their existing business model. However, the fact that Kin has changed their directions multiple times on blockchain migration plans seems like there is a lack of vision and foresight.
(You might also be interested in: Will A Crash in Bitcoin's Price Lead to Its Demise?)
Beneficial Resources To Get You Started
If you're starting your journey into the complex world of cryptocurrencies, here's a list of useful resources and guides that will get you on your way:
Trading & Exchange
Crypto Guide 101: Choosing The Best Cryptocurrency Exchange
Guide to Bittrex Exchange: How to Trade on Bittrex
Guide to Binance Exchange: How to Open Binance Account and What You Should Know
Guide to Etherdelta Exchange: How to Trade on Etherdelta
Guide To Cryptocurrency Trading Basics: Introduction to Crypto Technical Analysis
Cryptocurrency Trading: Understanding Cryptocurrency Trading Pairs & How it Works
Crypto Trading Guide: 4 Common Pitfalls Every Crypto Trader Will Experience
Wallets
Guide to Cryptocurrency Wallets: Why Do You Need Wallets?
Guide to Cryptocurrency Wallets: Opening a Bitcoin Wallet
Guide to Cryptocurrency Wallets: Opening a MyEtherWallet (MEW)
Read also: Crypto Trading Guide: 4 Common Pitfalls Every Crypto Trader Will Experience and Guide To Cryptocurrency Trading Basics: Introduction to Crypto Technical Analysis.
---
Enroll in our Free Cryptocurrency Webinar now to learn everything you need to know about crypto investing.
Get our exclusive e-book which will guide you on the step-by-step process to get started with making money via Cryptocurrency investments!
You can also join our Facebook group at Master The Crypto: Advanced Cryptocurrency Knowledge to ask any questions regarding cryptos!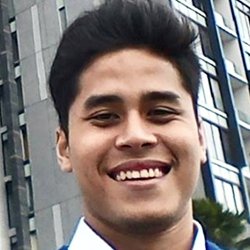 I'm Aziz, a seasoned cryptocurrency trader who's really passionate about 2 things; #1) the awesome-revolutionary blockchain technology underlying crypto and #2) helping make bitcoin great 'again'!
The post Category of Cryptocurrency Market: Social Network Coins appeared first on Master The Crypto.