Tamadoge Overtakes Market Cap of Samoyed Coin Three Days From Launch
Tamadoge continues to stay in the limelight. After a successful presale and an Initial exchange offering on OKX, Tamadoge is able to attract investors with all the right measures in place.
The revolutionary memecoin had an exciting first day on its day of OKX listing with the cryptocurrency pumping by 89%. Analysts seem bullish about Tamadoge for all the right reasons and many are praising Tamadoge for its right balance between functionality and hype.
Recently Tamadoge surpassed the Solana-based Samoyed coin in market capitalization. This makes for an interesting case about Tamadoge's future and how cryptocurrency is shaping up what's to come ahead. Let's find out more.
Tamadoge Surpasses Samoyed in Market Cap
Tamadoge recently surpassed Samoyed in market capitalization. According to CoinMarketCap, Samoyedcoin's market cap, at the time of writing, stood at $27,029,785. Tamadoge on the other hand had a market cap of $85,710,497, which is at least 2x more than that of Samoyedcoin.
This comes amidst Tamadoge's recent listing on crypto exchanges OKX and Uniswap, around five days ago. TAMA was listed on the exchanges at a listing price of $0.03. It went through a correction and reached a price of $0.017, but soon recovered to reach a daily high of $0.065 on 1st October, experiencing 150% gains in the last 24 hours.
The surge continued further. At the time of writing, the price for TAMA stood at $0.16 with a 24 trading volume of $160 million, which is way higher than the day it was listed on. These numbers make Tamadoge the fifth-largest memecoin only, behind Dogecoin, Shiba Inu, Baby Doge Coin, and Dogelon Mars.
Tamadoge Leading the Memecoin Race: A Replacement for Doge, Shiba Inu & Shiba Predator?
Since its inception, Tamadoge has made sure to create an edge for itself over other meme coins available.
Memecoins like Shiba Inu had a good run in 2019, with investors gaining massive returns from their investments in the cryptocurrency. However, as the popularity of Shiba Inu faded, and after the crash of 2021, the cryptocurrency hasn't been able to achieve its earlier glory. One of the major factors behind the same can be a lack of utility.
This is where Tamadoge has differentiated itself. The cryptocurrency has focused on creating a utility for itself from the get-go. The currency TAMA acts as a utility token within the Tamaverse. The TAMA tokens can be used to purchase Tamadoge pets and other items from the TAMA NFT store, including pet supplies, food, accessories, etc. The best performers within the Tamaverse leaderboard are rewarded with TAMA tokens, adding to the cryptocurrency's trading volume.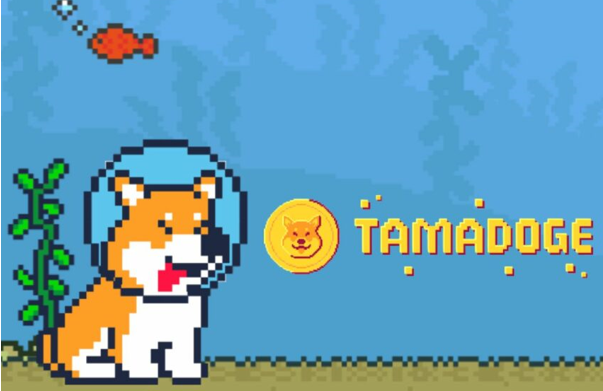 One of the major features that make Tamadoge stand out is its deflationary nature. Unlike most meme coins which offer trillions of coins to their users, reducing the value and have inflationary nature, as the rise in supply leads to a reduction in value.
Tamadoge, on the other hand, is going for a Bitcoin-like approach in this measure. This means that there is going to be a limited token supply which won't increase over time. The total supply of Tama tokens is 2 billion, with 50% of them available during the presale, 20% on the exchanges, and 30% will be released over the next 10 years by minting them.
Moreover, 5% of all tokens are burnt, leading to scarcity and keeping the price of TAMA competitive.
Tamadoge Price Prediction
Tamadoge has taken the crypto market by storm after being a unicorn amongst meme coins, offering play-to-earn (P2E) opportunities to its players.
The Tamadoge presale went live in August. At the time of the presale, TAMA was available at a price of $0.01, with a presale target of $19 million in place that it reached within 2 months.
For 2023, Tamadoge's prospects look quite optimistic. As per the project's whitepaper, 2023 looks bright and can provide decent results to its users. By the end of 2022, the Tamadoge pet store is touted to go live, and the coin will be listed on various Centralised Exchanges.
At the time of writing, TAMA is trading at $0.07868, as per CoinMarketCap. The cryptocurrency has received some amazing responses. The short-term price prediction for Tamadoge looks at a probable high of $0.096 and a low of $0.09 by December 2022.
2023, as mentioned, looks promising. The prediction for TAMA in 2023 is at a maximum of $0.187 in March 2023 and a low of $0.018. With what Tamadoge has in store for the next year, it does seem achievable.
The long-term price prediction for TAMA is at $1.0 USD by 2030.
The overall numbers predicted for Tamadoge make it a better choice against cryptocurrencies like Shiba Predator. On seeing Shiba Predator's price chart, there is a lot of volatility visible in the crypto's prices. After an initial uptick and 10,000% gains in the first few days of Shiba Predator's launch, the coin has corrected by 86.87% to its current trading levels.
This is where Tamadoge's future and overall numbers look optimistic.
Register on OKX to buy Tamadoge
Endnote: Tamadoge's Robust Plans Make it The Right Choice
Tamadoge has all the right ingredients to become one of the top cryptocurrencies in the coming years.
The presale for the cryptocurrency seemed like a great start which gave TAMA an initial push, which it has been able to retain excellently. The development team has laid out a full-fledged plan for Tamadoge in the near future, as against other meme coins which focus on short-term profit-making methods.
A slew of other benefits, like being a deflationary token also seems like a decent advantage considering it provides a hedge against inflation.
Tamadoge's characteristics seem to be adding to its much-deserved hype which will definitely reflect in its price. However, it is always recommended for investors to conduct their due diligence and research before going for any cryptocurrency.
Buy Tamadoge from OKX DEX
Read More
Tamadoge – Play to Earn Meme Coin
Earn TAMA in Battles With Doge Pets
Maximum Supply of 2 Bn, Token Burn
Now Listed on OKX, Bitmart, Uniswap
Upcoming Listings on LBank, MEXC